I have driven a Tesla Model X for about five years and am currently shopping for my next electric vehicle (EV). With more EV options on the market than ever, choosing the right luxury EV is certainly a more daunting task than it used to be. My challenges in driving an EV have been long-distance travel and finding places to supercharge my car when I need it most. I've had many luxury SUVs in the past, and I admit that although I miss the extra space and luxury details those cars are known for, I could never go back to filling up on gas twice a week ever again.
After a long wait, my 2023 Tesla X is finally due to arrive next month, but I seem to be leaning toward the new Mercedes EQS SUV. It's the brand's first purpose-built electric SUV and is one of the most luxurious and high-tech 7-seaters on the market. Another option would be waiting for the fully electric Range Rover coming in 2024. Fortunately, I am still in time to back out. I'll visit the Mercedes dealership again this weekend to see if this new SUV tempts me enough to cancel my Tesla order.
Decisions decisions. I'll keep you updated on what I end up choosing.
Read on for five stand-out 2022 luxury EVs and a few of the pros and cons of each.
2022 Audi e-tron GT
Range: 238
MSRP: $102,400 - $142,400
Seats: 5
The Audi e-tron GT has an elegant, attractive interior that stands out among its competition. The materials quality is outstanding, and the standard appointments are leather-free, using recycled materials to craft a more sustainable, but still posh, interior. Full leather interior is available as an option. The interior systems and technology are among the easiest to use, but the e-tron GT lacks cargo space when side-by-side with other luxury EVs. The front trunk is especially small. Its range can't match that of the Tesla Model S, Lucid Air or Mercedes EQS, but slightly outpaces the Porche Taycan.
---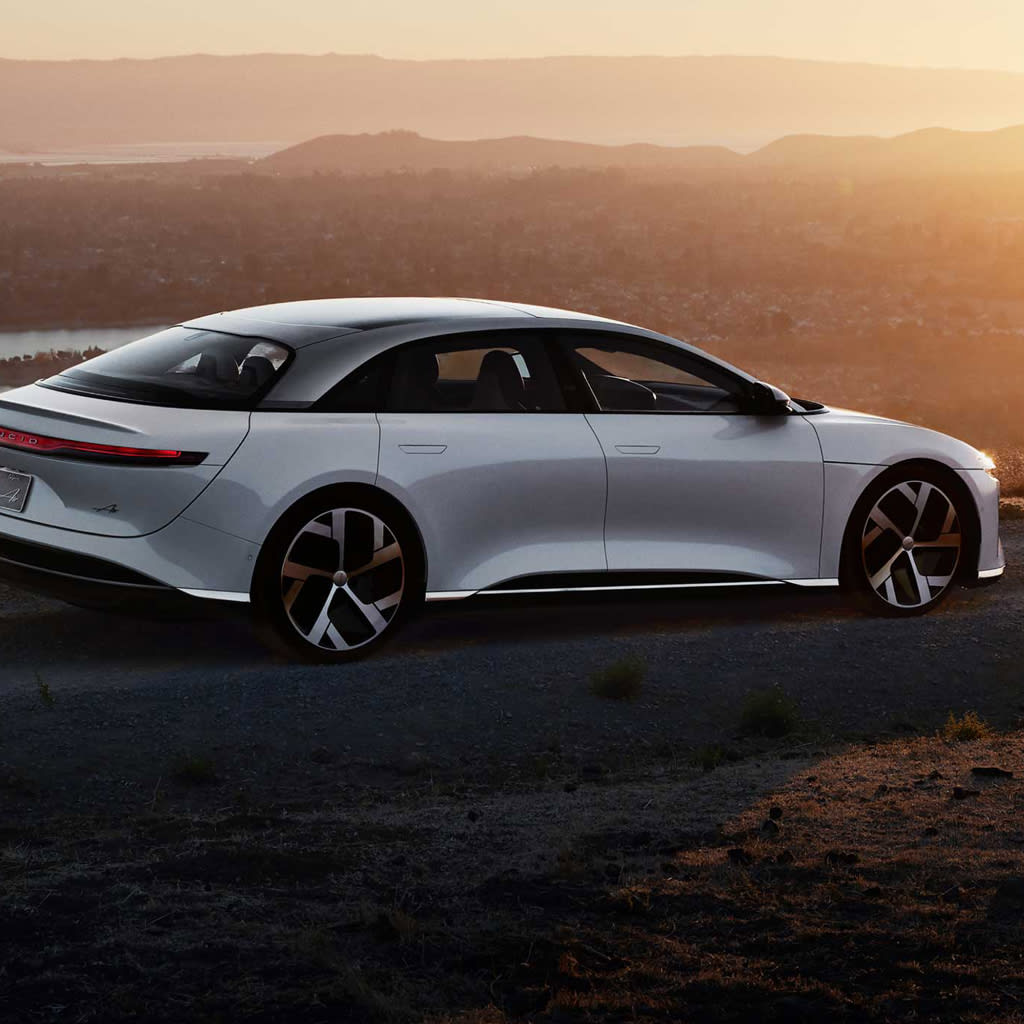 2022 Lucid Air
Range: 520 miles
MSRP: $77,400 - $169,000
Seats: 5
The Lucid Air features industry-leading range, and an acceleration that barely falls short of the Tesla Model S. Its interior features are middle of the road when it comes to luxury – better than Tesla's Model S, but not on par with the Mercedes EQS. It doesn't quite match the driver automation features available on some of its competitors, and because it is new to the market, it doesn't have the brick-and-mortar presence that its competitors can offer from a maintenance standpoint.
---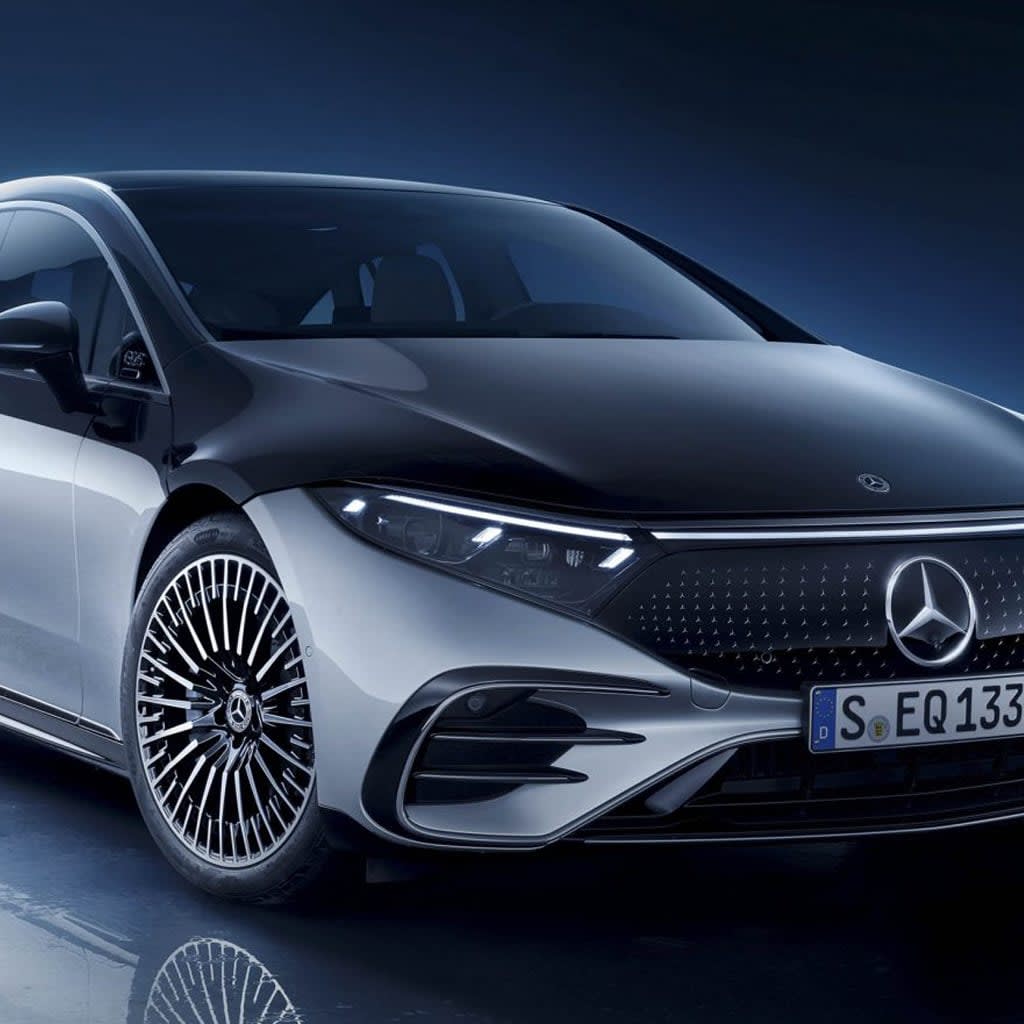 2022 Mercedes-Benz EQS
Range: About 350 miles
MSRP: $102,310 - $119,110
Seats: 5
Ranked the No. 1 best EV for 2022 by U.S. News, the 2022 Mercedes-Benz EQS has a lot to offer. Featuring solid acceleration a roomy interior and a hatchback body design that offers plenty of cargo room, it's the EQS's cabin that sets it apart. It is luxury through and through and can be outfitted with infotainment and technology unlike most of its competitors – it's the clear leader in cabin luxury. Mercedes is known for its quality craftmanship and that shines in this EV. The show-stopper in the EQS is the Mercedes' Hyperscreen, a 56-inch-wide single piece of glass that covers the dashboard and has three displays: a digital instrument cluster, a 17.7-inch horizontal touch-screen central display, and a 12.3-inch touch screen in front of the passenger.


2023 Mercedes-Benz EQS SUV
Range: About 305 miles
MSRP: $105,450 - $127,000
Seats: Up to 7 with optional 3rd row.
I was told at the dealership that the EQS SUV is basically a redesigned EQS sedan, with an elevated seating position, a more spacious interior, and similar electric powertrain.
---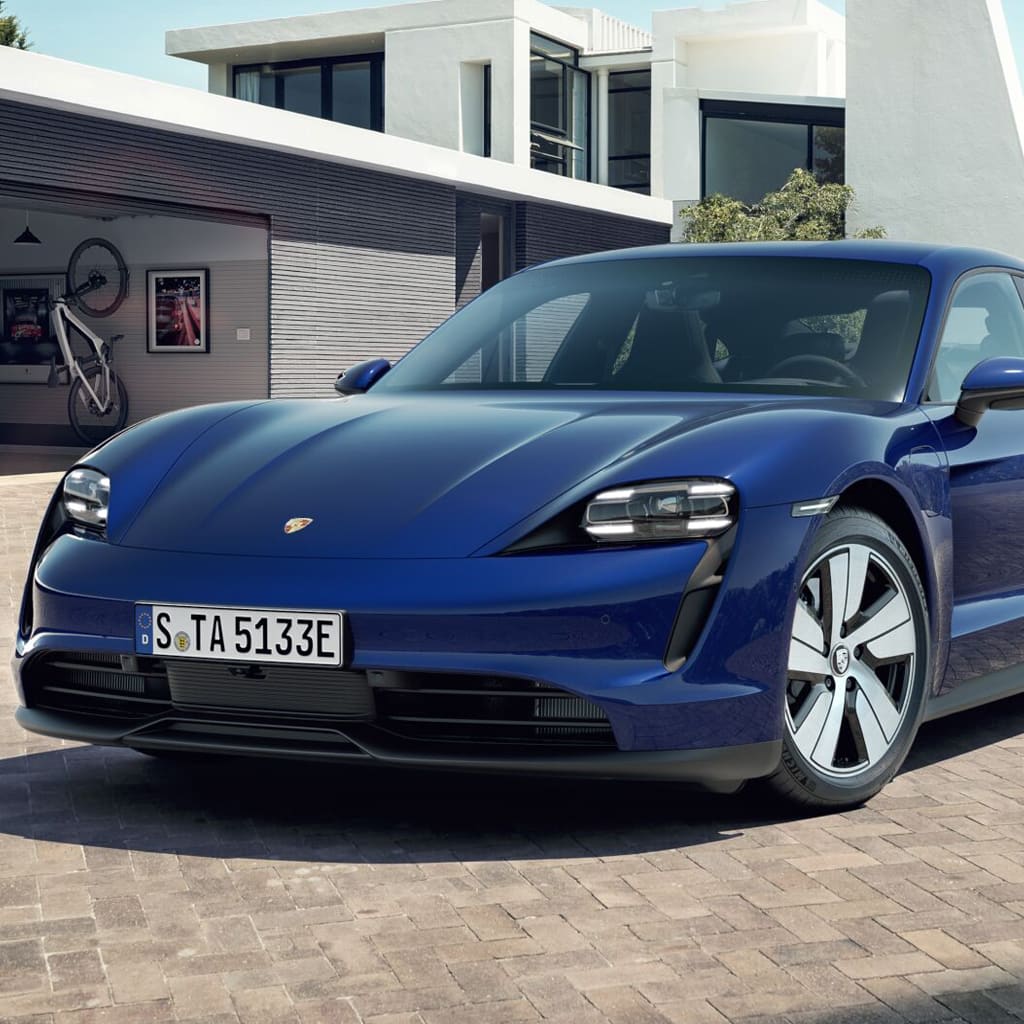 2022 Porche Taycan
Range: 227 miles
MSRP: $82,700 - $187,600
Seats: 4 or 5

The Porsche Taycan offers dynamic performance and a well-appointed, roomy cabin, but its range is lackluster compared to its luxury EV competitors - it's the lowest of the luxury EVs I've featured here. Its interior features a ton of tech and the high-end feel you'd expect from Porche, but lacks some ease of use in its systems. The Taycan's price tag also outpaces other luxury EVs as you start loading it with options, but it's a solid luxury EV contender if you're driving mostly close to home.


---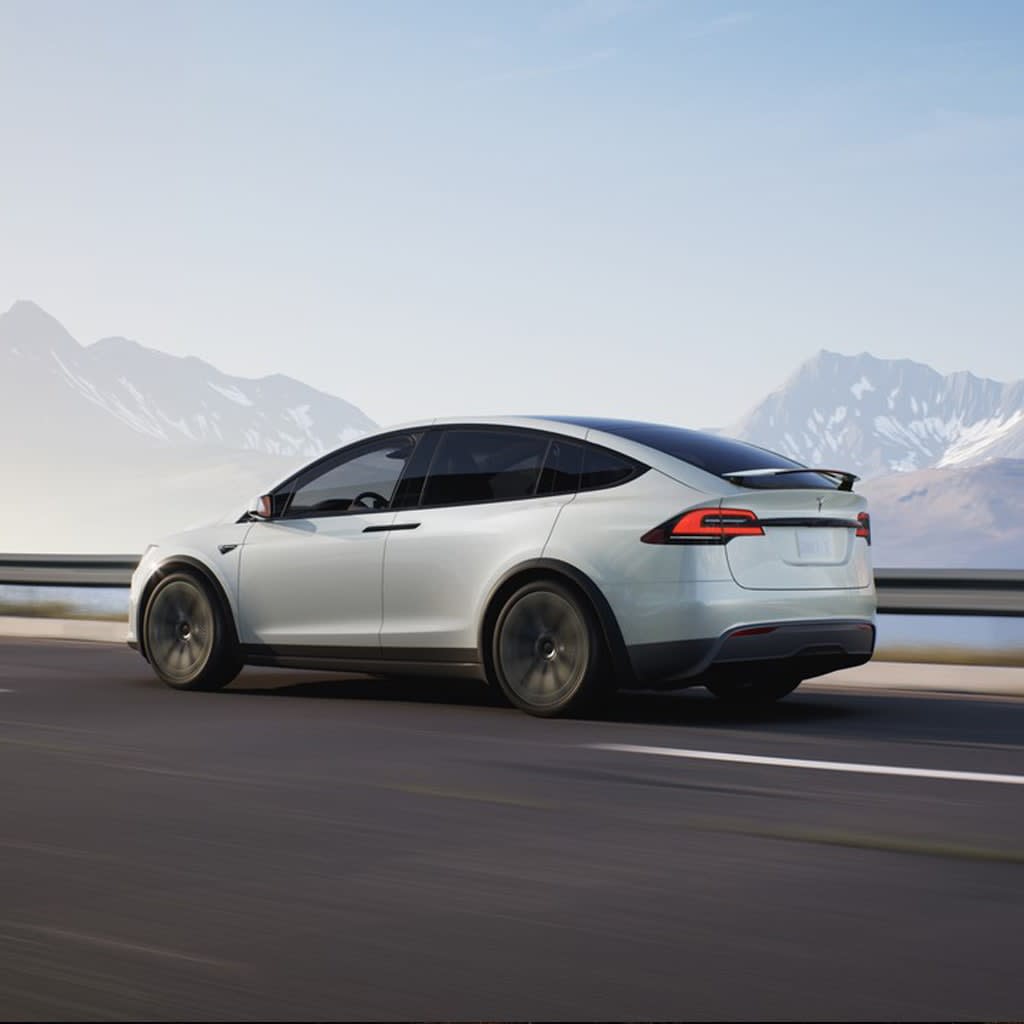 2022 Tesla Model X
Range: Up to 350 miles
MSRP: $114,990 - $138,990
Seats: Up to 7 with optional 3rd row.
Tesla is the name that pretty much everyone knows when it comes to EVs, and the Model X is Tesla's luxury SUV option. Few EVs can match the Tesla Model X's range and acceleration. The Model X outshines most other luxury SUV EVs. The downside with the Model X is that compared to other luxury EVs, its interior is more minimalistic. When it comes to quality craftsmanship, Tesla falls a bit short compared to the other EVs featured here.
Notable features include a a 17-inch touch screen, a 22-speaker stereo, wireless device charging, multiple USB ports and navigation.
For in-depth comparisons of these EVs and more, check out U.S. News & World Report's 2022 rankings, which are based on reviews from top automotive experts including Edmunds, Motor Trends and Car and Driver. The Model X falls on U.S. News & World Report's list of top luxury electric SUVs.
UPDATE
June 7, 2023: I canceled my Tesla X order and opted for the Mercedes EQS 580 instead. I couldn't be happier.