Cesarina in Point Loma opened in early 2019 by three Italian natives, including its namesake and co-owner, Chef Cesarina Mezzoni, and since then it's gotten noticed locally and nationally with mentions in Ranch & Coast Magazine, Reader's Digest, Lonely Planet, and more. This self-proclaimed "happy Italian trattoria" has a focus on hospitality, regional Italian cuisine and daily fresh pastas prepared open-air so you can see the authenticity along with tasting it if you dine inside.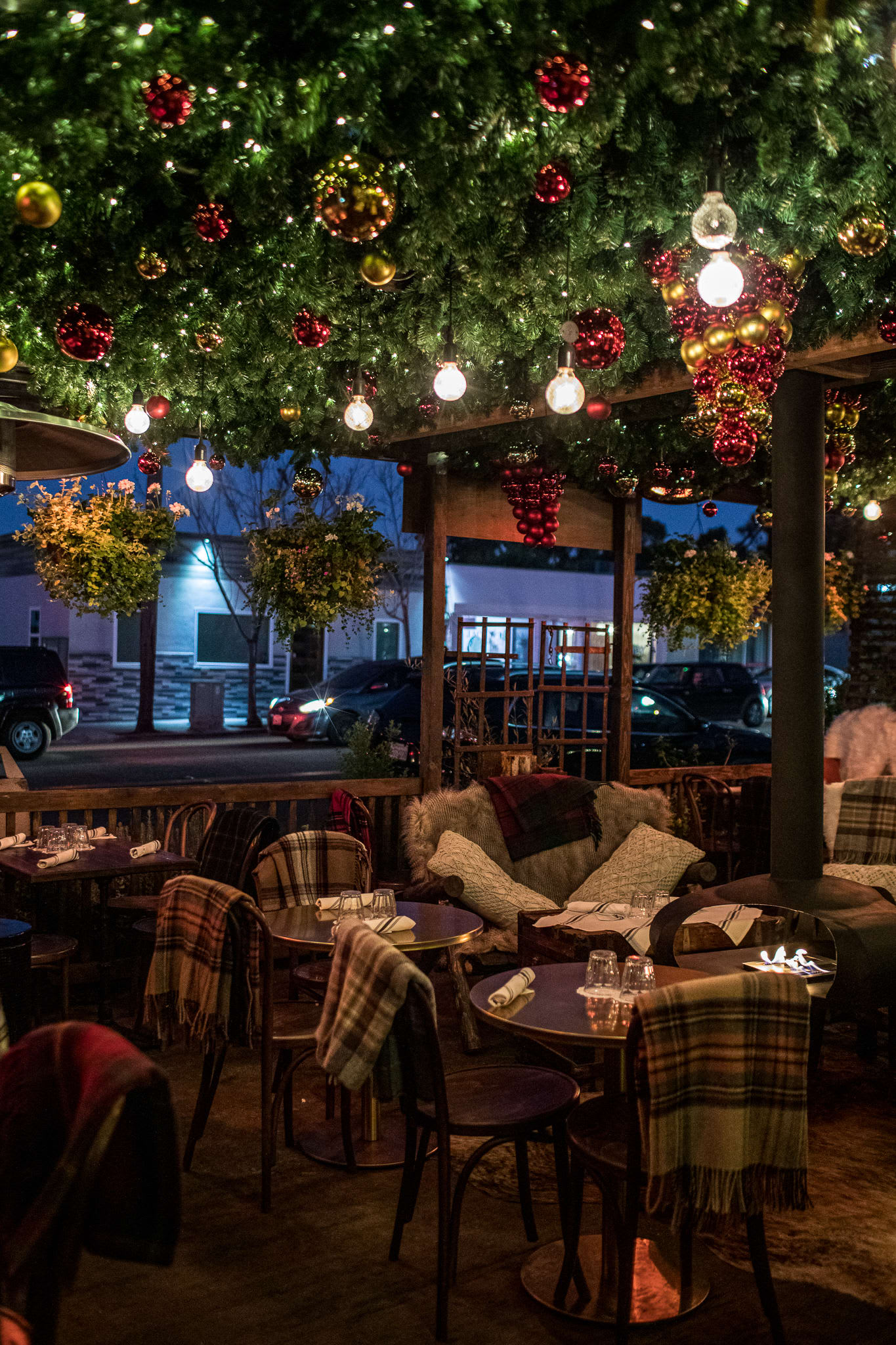 Perhaps one of the most alluring features of Cesarina, though, is its wonderful al fresco dining experience which features two garden patios that are enjoyable no matter the season. During winter, they transform the outdoor patio with their annual holiday makeover. They have wool blankets on every chair, hot water bottles for your lap, faux-fur covered benches, and a crackling fireplace that provides both warmth and atmosphere.
The service is always friendly, attentive and informative but the most important feature is, of course, the food! Cesarina refreshes its menu a few times each year, but you're guaranteed to find something delicious no matter when you visit. The bruschettone featuring housemade focaccia is a must-try, as are the zucchini blossoms filled with ricotta and herbs. The star of Cesarina is its fresh pastas and sauces - choose the pomodoro fresco with your choice of fresh pasta, or any of "Cesa's Fave Pastas" and you won't be disappointed. End your meal with the tableside tiramisu - it's prepped before your eyes which means the ladyfingers are crispy and the espresso is hot. It's covered in sweet mascarpone, and dusted with cocoa and it is quite possibly the most delicious I've ever had!
To complement your meal, Cesarina features a full-service beverage menu including fresh coffees, espresso and tea along with wine selections and signature cocktails.
I highly recommend reservations for Cesarina because wait times are often long.
You can make your reservation here.
Photo Credits: Cesarina, Ranch & Coast