Marisi is a gem nestled in the heart of La Jolla, California. This cozy, family-owned spot serves up authentic Italian cuisine that will transport your taste buds straight to Italy.
One of the things that makes Marisi stand out is their commitment to using fresh, high-quality ingredients. They source many of their ingredients including meats and vegetables from local farmers and purveyors, which means the food is always bursting with flavor. Plus, the pasta is made in-house with organic, heirloom wheat and the sauces are made from scratch using traditional recipes in a gorgeous, open kitchen.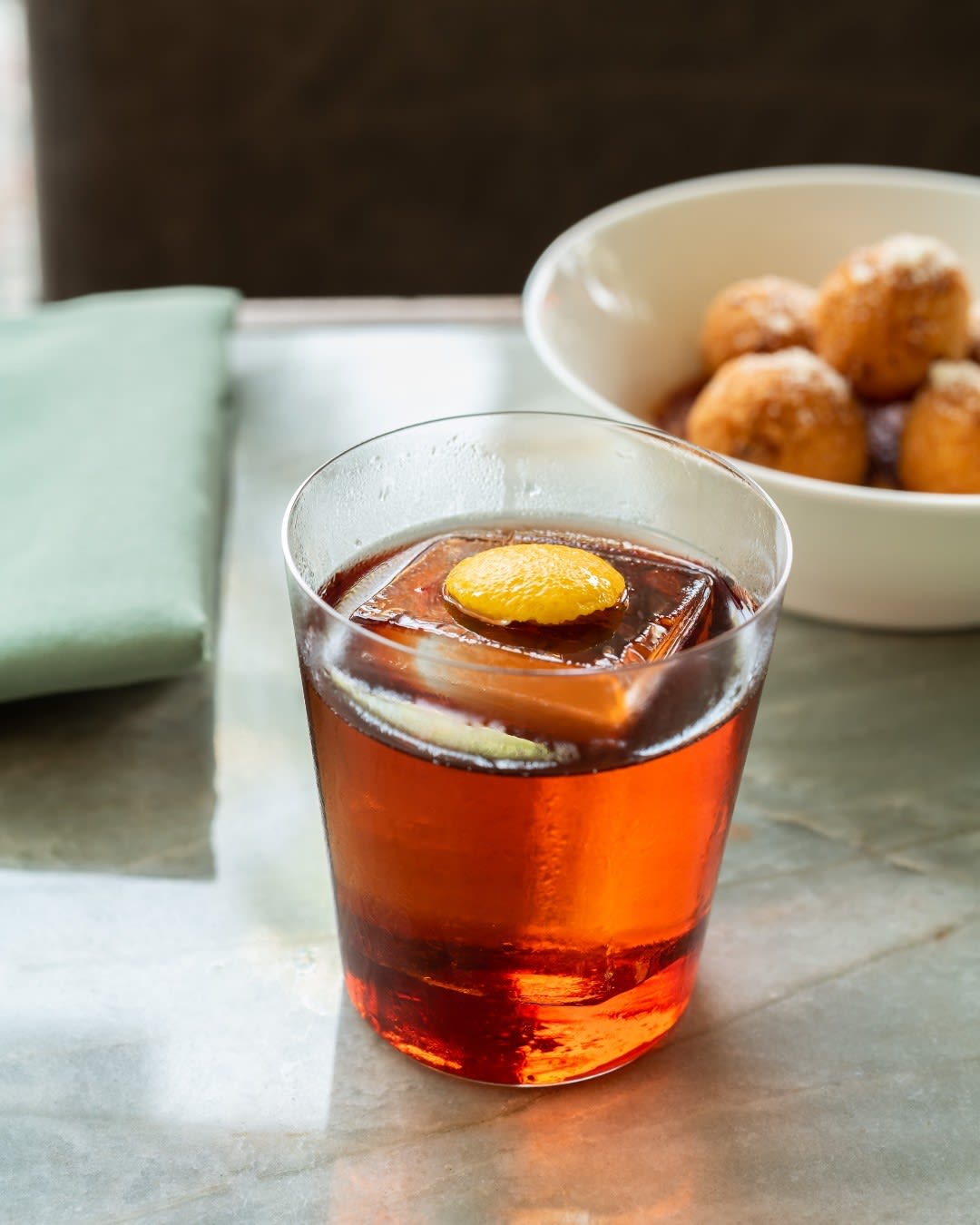 The menu at Marisi is diverse, with options for everyone. Start your experience by celebrating Italy's tradition of beginning the meal with a glass of vermouth. Marisi's Bordiga vermouths come from Cuneo and are made from foraged wild plants grown in the Occitan Alps. My favorite is the Bordiga Bianco, featuring chamomile, gentian and coriander.
To start your meal, I recommend the focaccia alongside the carpaccio featuring Wagyu beef with an unexpected drizzle of salsa verde mingled with pine nuts, scallions and bitter horseradish. For entrees – the homemade pastas are a must-try. My favorite is the rigatoni, but I would be remiss not to mention the fresh fish, Calabrian chili-roasted chicken, lamb chop and dry-aged porterhouse steak entrees, which are just as delicious. No meal is complete without dessert, and Marisi's Meyer Lemon - a light, chilled layered dessert of tart lemon curd, salted pistachios and chamomile cream, topped with seasonal fresh fruit – is the perfect option.
Let's not forget about the wine! Marisi also has a fantastic wine list featuring a wide selection of Italian wines that are perfectly paired with the food. The atmosphere is intimate and perfect for a romantic dinner or special occasion. The service is top-notch, and the staff is always happy to make recommendations and answer any questions.
With their commitment to using fresh ingredients, homemade pasta and sauces and a diverse menu, Marisi will quickly become one of your favorite Italian restaurants in La Jolla.
Marisi is located at 1044 Wall St, La Jolla, CA. Make a reservation at marisilajolla.com.