According to research by Zillow and reported by the Wall Street Journal, home price appreciation was higher than the median income in major metros throughout the country for the first time last year—meaning, in a sense, that homes earned more for homeowners than their actual jobs did in 2021.
Home Values in the Rancho Santa Fe Real Estate Market
Zillow Group, Inc. estimates that the value of the typical U.S. home rose nearly 20% in 2021, or over $50,000, to a median value of $321,634.
In hot luxury markets like Rancho Santa Fe real estate, the median home sale price increased considerably more, from $3,300,000 in February 2021 to $4,595,000 in February 2022. That's a total of $1,295,000 or 39.2% in appreciation in just 12 months. Not bad for any investment!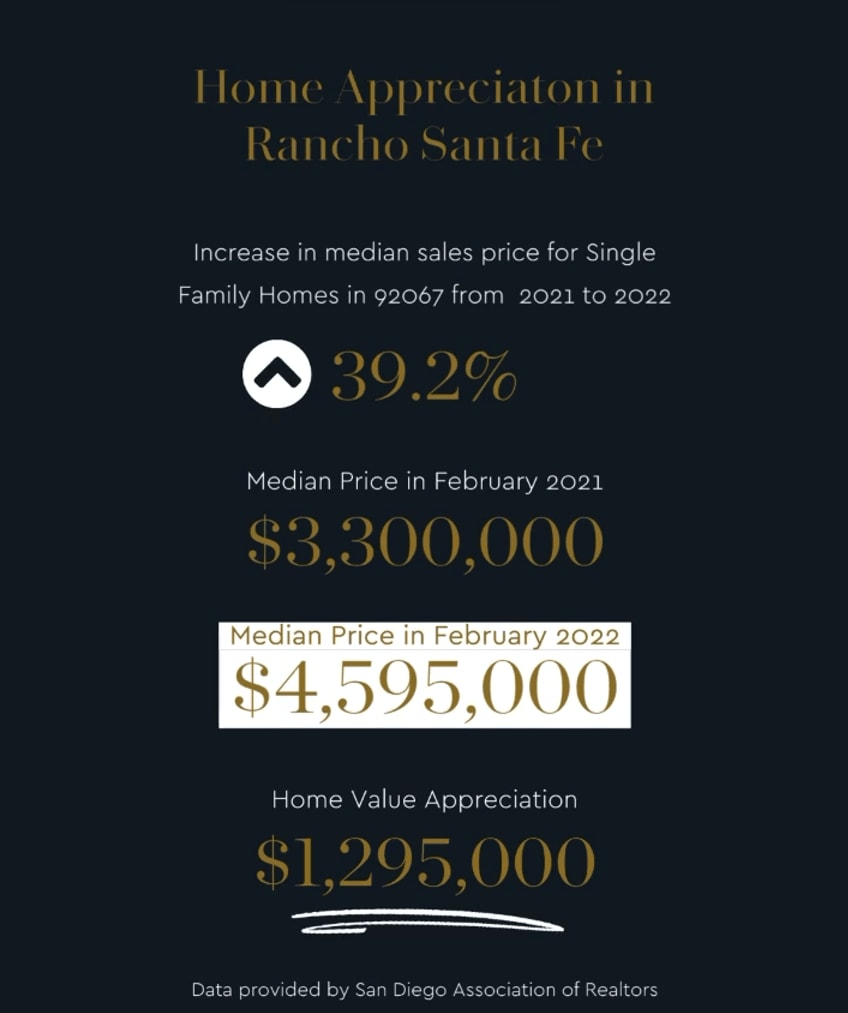 Sell Your Home with an Expert Rancho Santa Fe Realtor
If you are on the fence about selling your home in Rancho Santa Fe, or if you have questions about how to maximize return on investment in your home sale, I am here to serve and always happy to discuss your options. Click "let's connect" below to start the no-pressure conversation. I look forward to speaking with you!