We're fully into the heat of summer, and there's no better time to make the most of your pool or head out to the lake or beach. If you're looking to take your summer relaxation to the next level, check out this list of luxury aquatic accessories including first-in-class pool floats and loungers, furniture, and pool party must-haves.
---
Luxury Pool Floats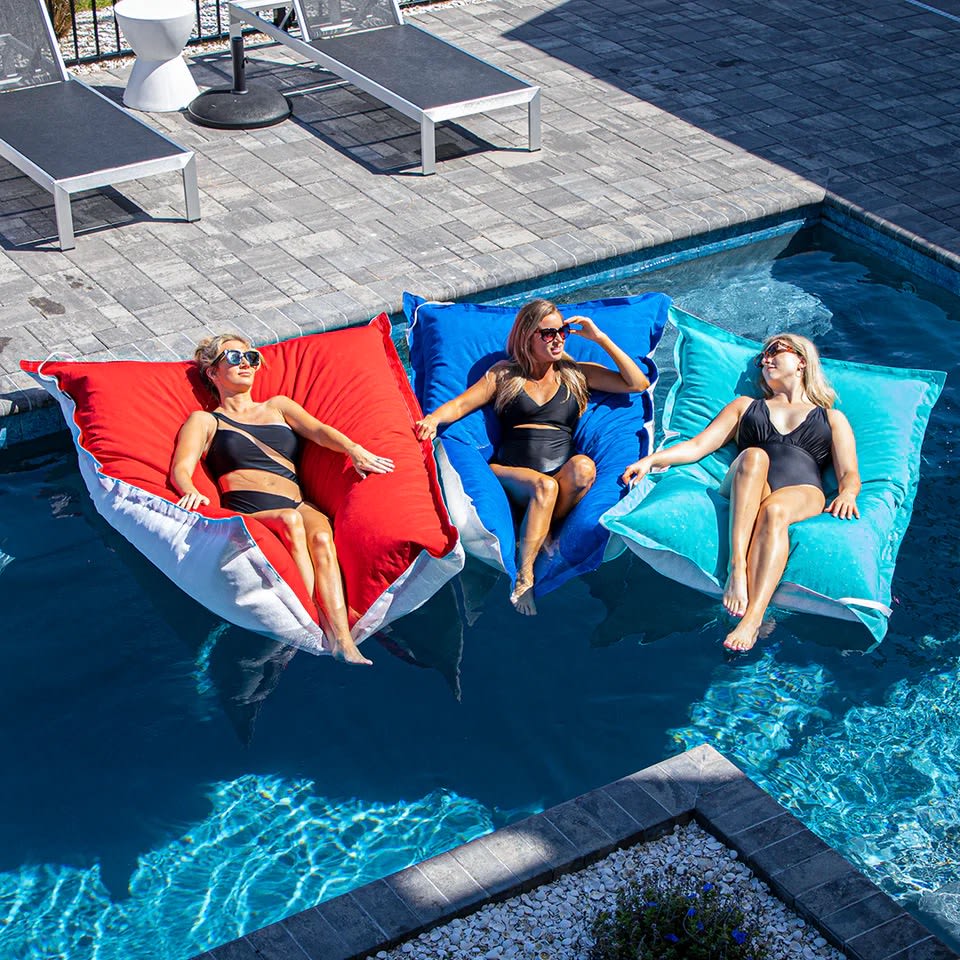 📸 Credit: FloatingLuxuries.com

For resort-level quality at home, look no further than pool floats from Floating Luxuries. You can enjoy the same floats you'll find at high-end resorts around the world right in your personal pool. With fade-resistant quality fabrics and various size options, you're sure to find the perfect float for a relaxing afternoon.
See the floats at FloatingLuxuries.com.
---
Shelf Loungers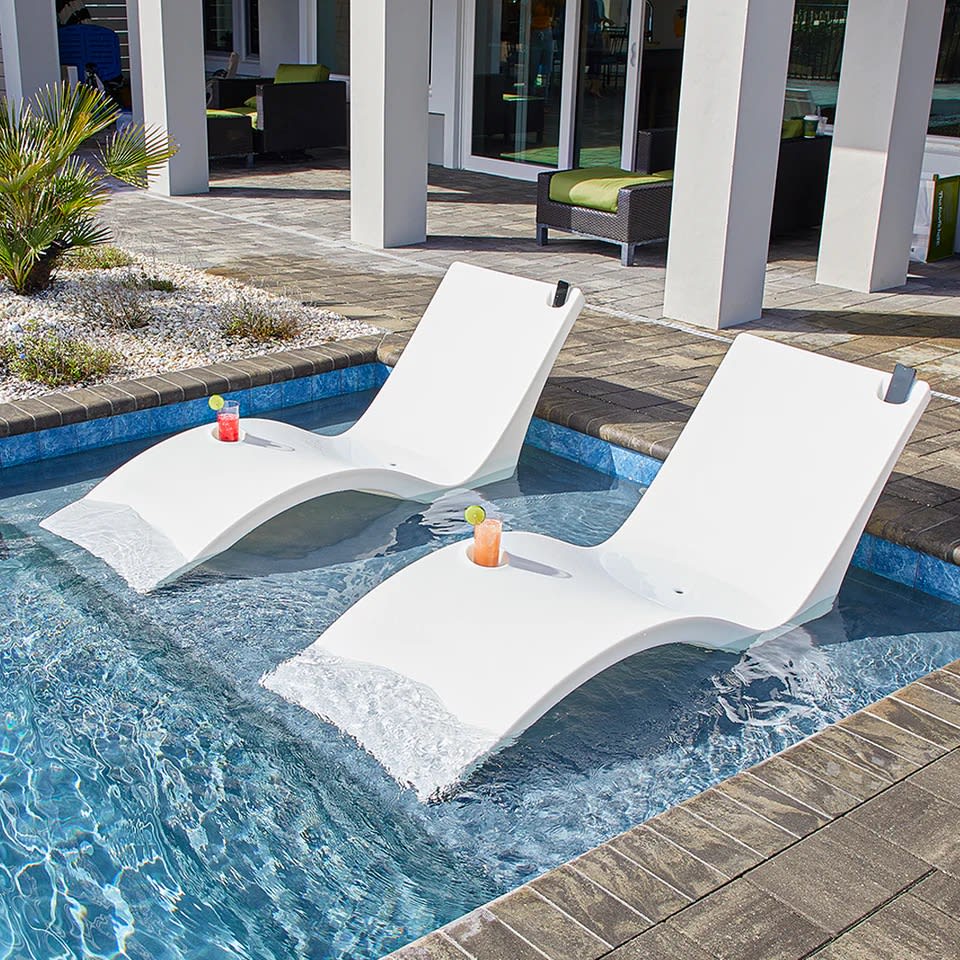 📸 Credit: FloatingLuxuries.com
Also from Floating Luxuries, check out the Kai Shelf Lounger. This ergonomically designed in-pool lounger is molded to comfortably fit the body and includes built-in cup and phone holders.
See the Kai Shelf Lounger at FloatingLuxuries.com.
---
In-Pool Bar Stools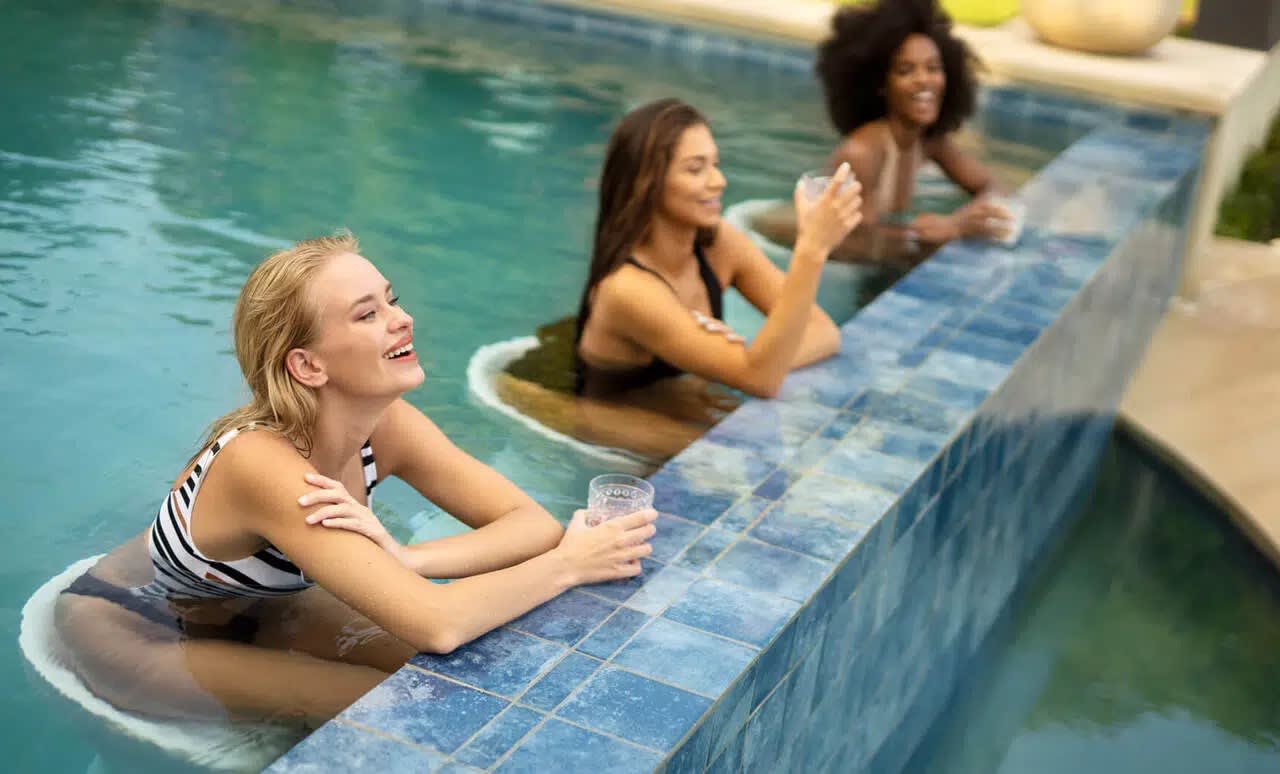 📸 Credit: LedgeLoungers.com
For pool parties, a great accessory to have on hand are re-positionable in-pool barstools from Ledge Lounger. With two size options available to accommodate a variety of pool depths, these self-sinking stools will keep your guests enjoying the water and a cool beverage all day.
See the Ledge Lounger Signature Barstool at LedgeLoungers.com.
---
Floating Pool Lights
📸 Credit: Frontgate.com
Keep your party going after the sun goes down with fun party lighting, like these floating LED glow balls from Frontgate. These lights offer multiple light modes from soft white to color changing and diffuse soft LED light in your garden, on the pool deck, or even floating right in the pool.
See these LED floating lights at Frontgate.com.
---
Giant Cabana Dayclub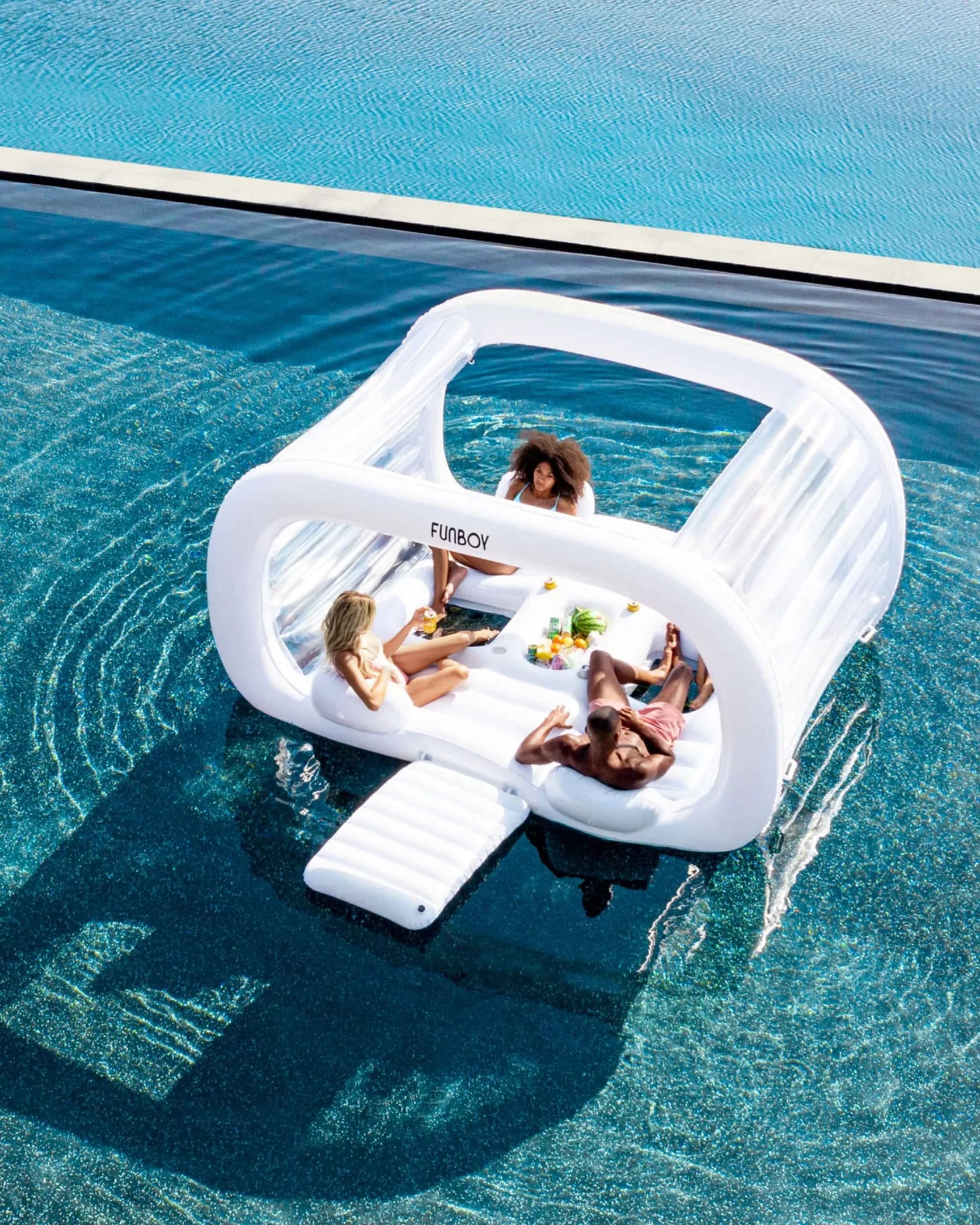 📸 Credit: Funboy.com
There is no better place to host your four VIPs than on your floating Cabana Dayclub. The dual mesh foot baths keep you cool, while the central storage compartment is ideal for icy drinks or speakers. With the water entry pad, getting in and out of the pool is a breeze. Cabana comes with side grab ropes, 8 handles, and a tether rope to keep you from floating away.
See the Giant Cabana Dayclub at Funboy.com.
---
Inflatable Dock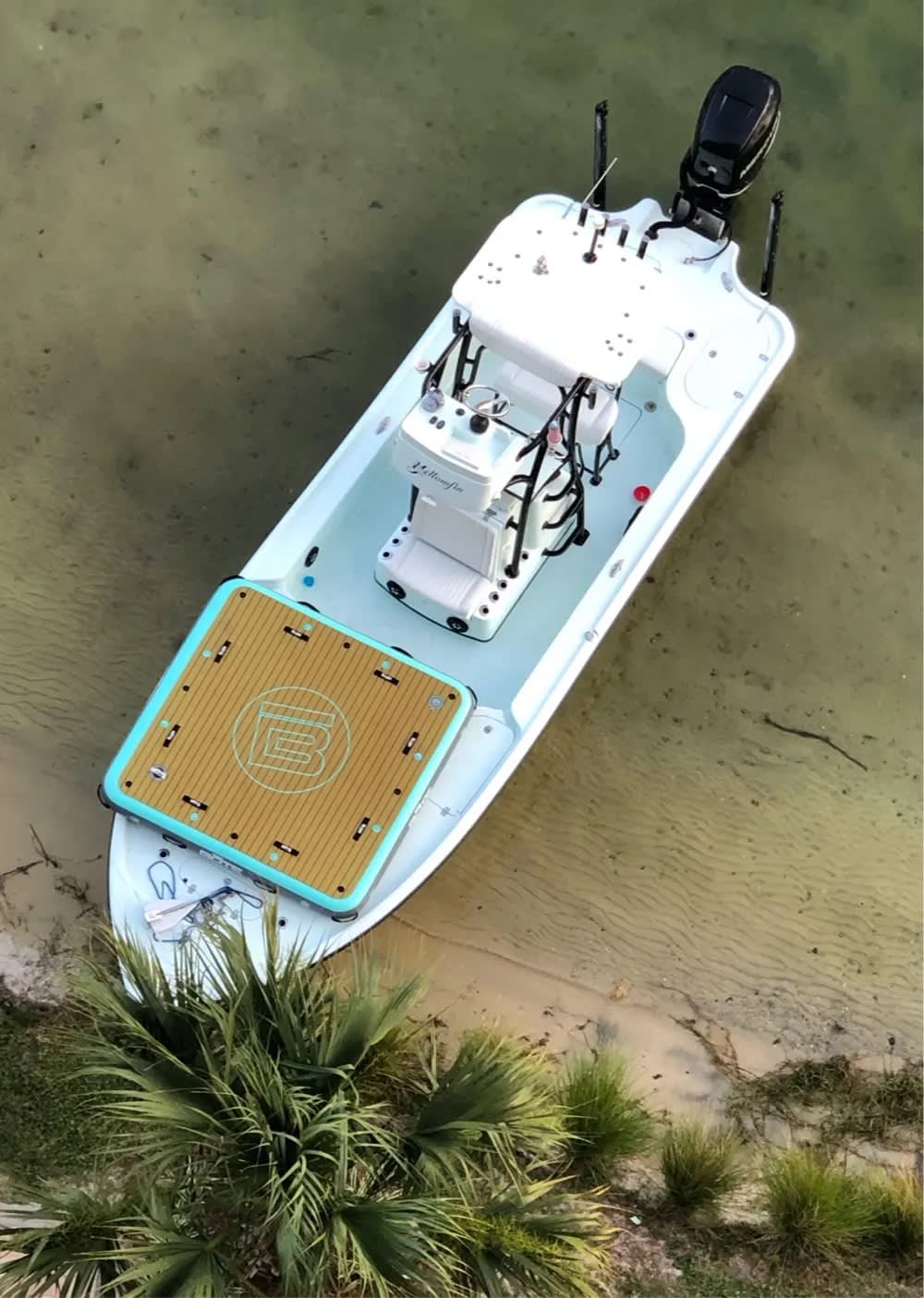 📸 Credit: Boteboard.com
This floating, inflatable dock and swim platform from BOTE is perfect for the lake or beach. The inflatable dock transforms from a folded-up travel bag to your personal floating private island in minutes.
See the Inflatable Dock at Boteboard.com.