Jeune et Jolie in Carlsbad, CA, offers French cuisine with a Southern California flair that has gotten it noticed by the Michelin Guide, which has awarded it its first Michelin star! Enjoy an intimate date night or foodie night out with friends with a customizable four-course menu or the "Menu du Bar" with seasonal a la carte options for walk-in guests in their bar and lounge.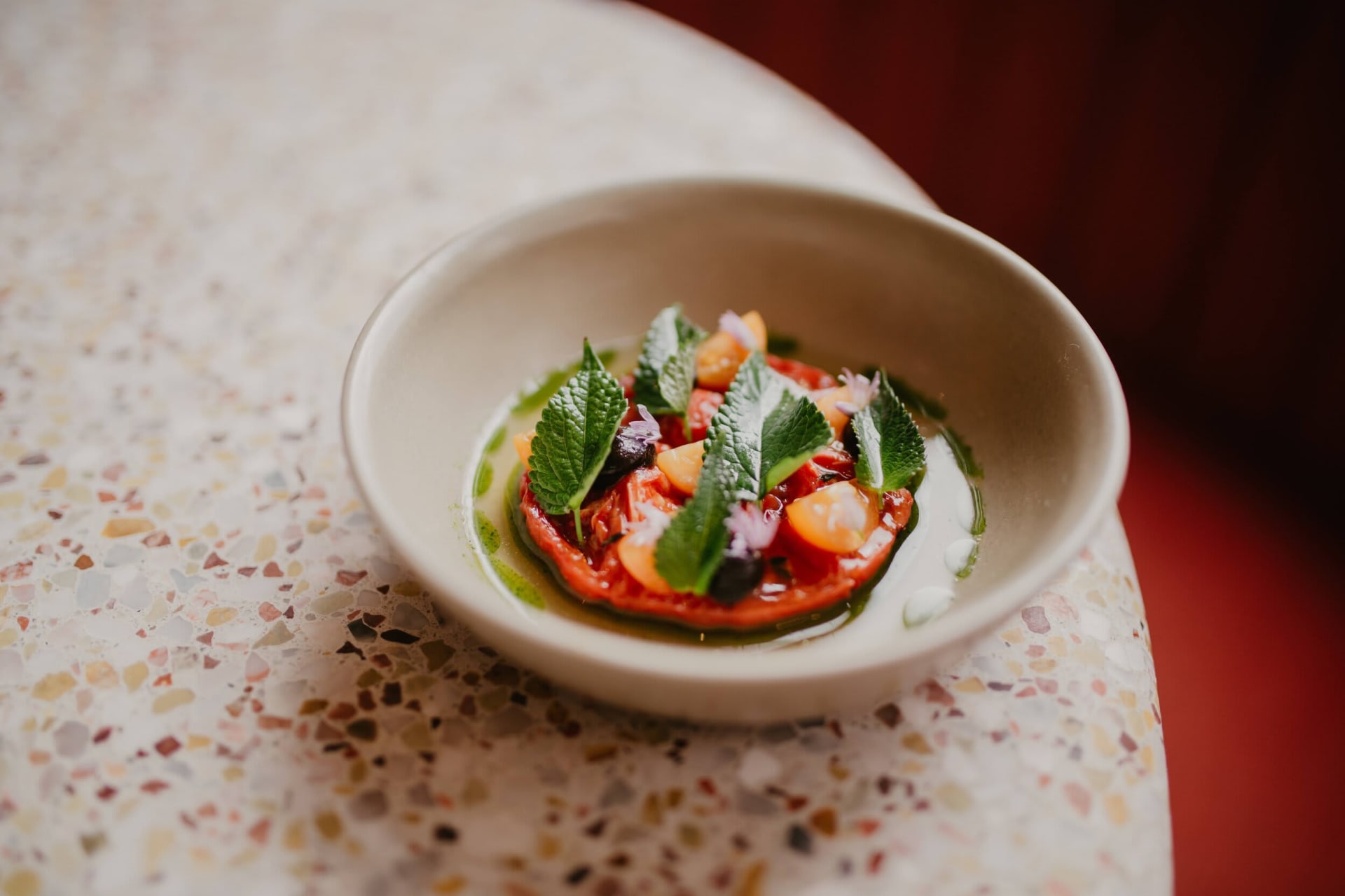 Owner John Resnick and Executive Chef Eric Bost are at the helm of Jeune et Jolie, which welcomes guests with soft shades of rose, plenty of natural light, and an open kitchen that puts its culinary team on display. The Michelin Guide says Jeune et Jolie "displays a mature direction, with solid ingredients, unique combinations and beautiful presentations," and guests certainly agree! I personally love that the four-course menu includes between-course, and off-menu surprises like a baguette or croissant, amuse bouche, and after-dessert treats. Many have called this restaurant among the best Michelin-starred restaurants they've visited and agree it's worth the hype!
I've been there twice in that past couple of months and my menu favorites include the first course's Tartar, the second course's Frog Legs or mushroom tart, and the third course's Waygu.
Jeune et Jolie has a staff sommelier to help you navigate their extensive wine and cocktail list "inspired by the seasons ... meant to encourage revelers to celebrate the moment and toast to our collective joie de vivre." The bar menu features unique non-alcoholic drinks with ingredients like grapefruit tonic, sage, and preserved lemons. Whatever you choose, you'll be sure to find the perfect beverage to accompany your dinner.
The restaurant's patio is a fan favorite and offers a lovely alfresco dining experience that complements our beautiful San Diego weather. Bon appétit!
Jeune et Jolie
jeune-jolie.com

2659 State St.
Carlsbad, CA 92008

Photo Credits: jeune-jolie.com