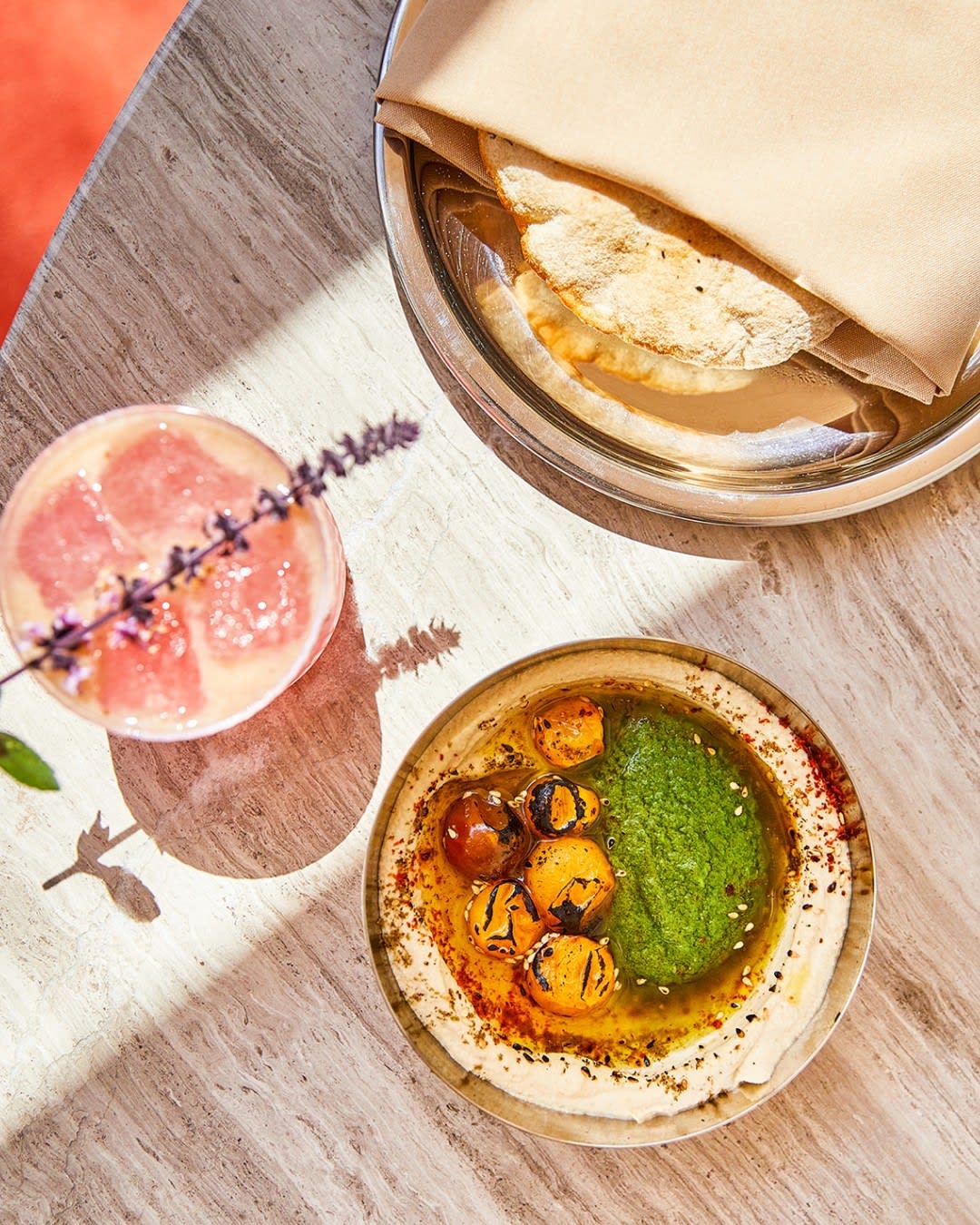 My October Restaurant feature is Callie, which after just over a year in business is a recipient of Michelin's Bib Gourmand award. Michelin says Callie features "highly shareable dishes featuring the bold, sunny flavors of the Mediterranean," and I certainly agree. Callie was quick to rack up the accolades, including Best Chef at a New Restaurant from Modern Luxury San Diego, and recognition from Thrillist, which is a clear indicator of its quality and atmosphere.
Callie is a young restaurant which opened in June 2021 after being delayed a year during the pandemic, but behind it is a plethora of experience thanks to owner and Chef Travis Swikard.
Swikard's culinary resume is extensive, having spent time under some of the best Chefs in the UK followed by many years in New York City in Daniel Boulud's restaurants, where he worked his way from the bottom of the ranks all the way to culinary director for three of Boulud's New York City locations.
Swikard returned to his home town to open Callie, which he wanted to be inviting with the San Diego surfer charm he knows and loves.
"This place is for anyone. All our food is meant to be shared. [Our] bar is for locals who just want to come in without a reservation and have a drink and a bite," Swikard told San Diego Magazine.
The menu features Mediterranean food blended with fresh and local ingredients sourced from local farmers and fishermen. You'll find Greek, Spanish, Moroccan, Italian and Middle Eastern inspired dishes. A unique cocktail menu complements the eats.
My favorites include the Aleppo Chicken, Harissa grilled Lamb Chops, and Mediterranean Octopus. You seriously cannot go wrong with those! The Uni Toast and Avocado Lebneh were a great start to our meal. All vegetable sides complemented our entrees perfectly, and the Warm Chocolate Chip Tahini Cookie with the Fig Gelato was an ideal end to our feast.
Callie is located at 1195 Island Avenue in San Diego's East Village. Underground parking is free for diners. Learn more and make a reservation at calliesd.com.