If you love to golf, Rancho Santa Fe is the best place to call home. With 10 fantastic clubs in close proximity, there are many options whether you're looking for an exclusive private golf experience, or a more relaxed atmosphere. Read on to find the perfect place for your next round. After that, all you'll have to do is book a tee time and hit 'em straight!

Photo Credit: thebridgesrsf.com
The Bridges | 18550 Seven Bridges Road | Rancho Santa Fe
The Bridges is a private golf and country club built around a championship golf course (crafted by legendary designer Robert Trent Jones II). The Bridges features a 35,000-square-foot Tuscan-style clubhouse in addition to the 18-hole, walking-friendly course, which features a variety of elevation changes and seven different bridges!
---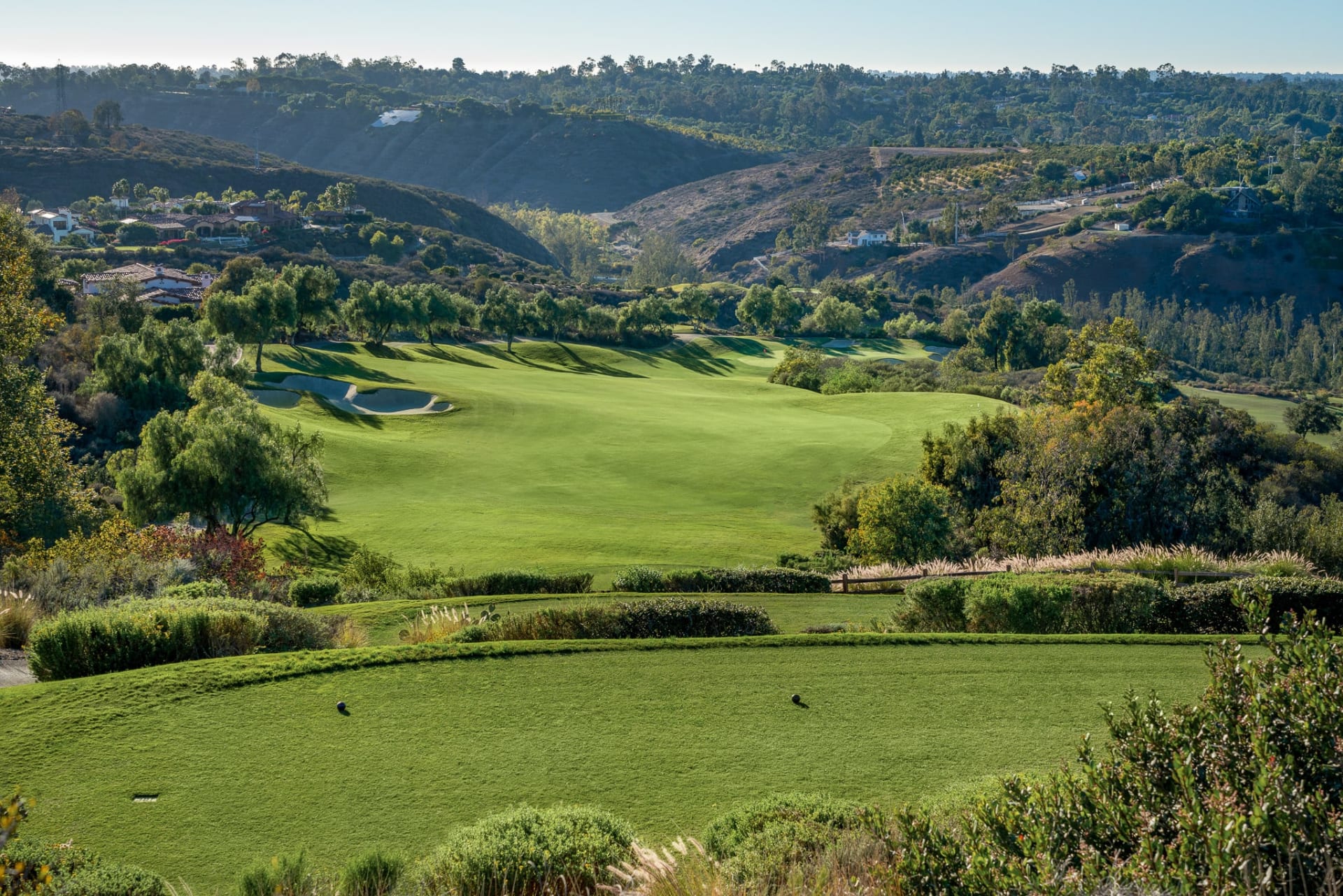 Photo Credit: thecrosbyclub.com
The Crosby Club | 17102 Bing Crosby Blvd | San Diego
The Crosby is home to a varied, challenging 18-hole championship course with a complex layout and numerous elevation changes. In addition to the course, this club houses a fitness center, four tennis courts, myriad dining opportunities, and a large swimming pool kept at 81 degrees 365 days a year! The club also contains a nearly two-mile-long walking and biking trail along the San Dieguito River.
---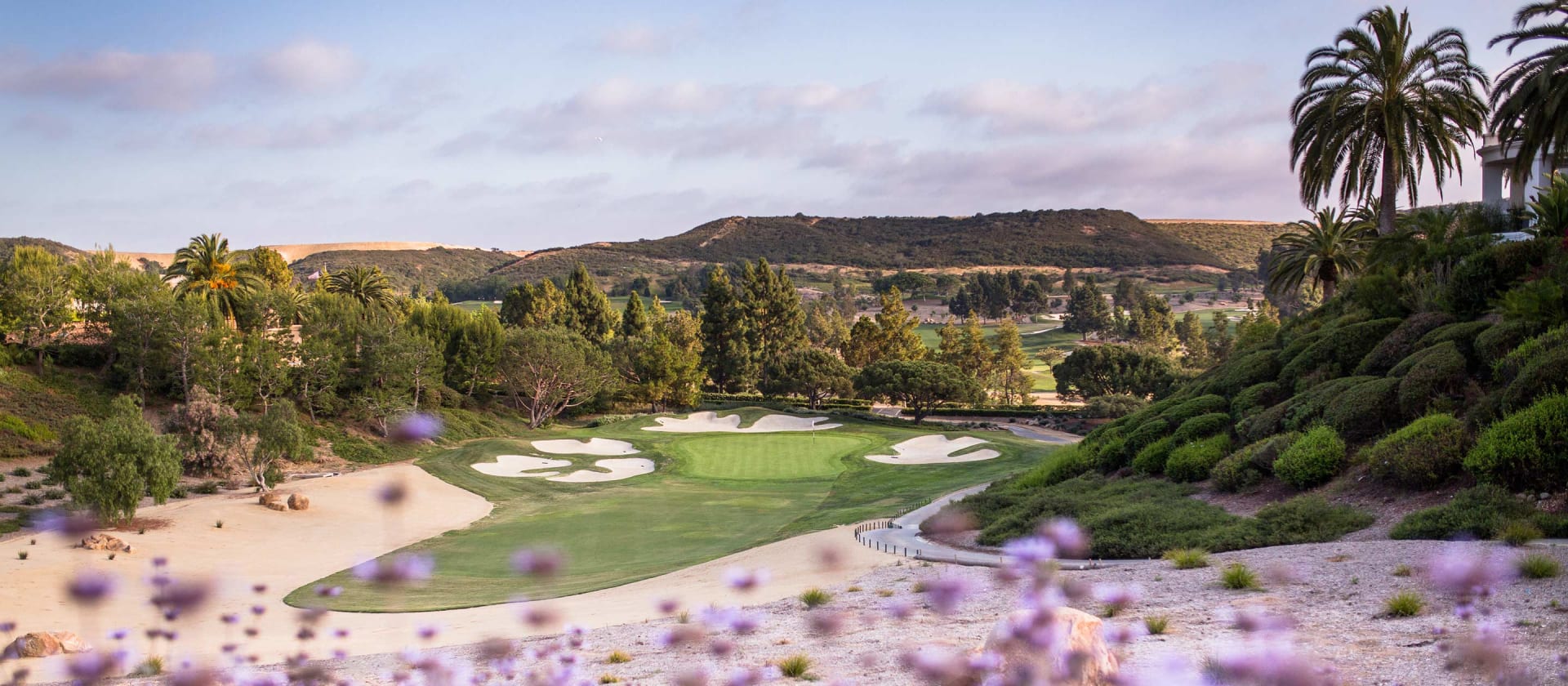 Photo Credit: delmarcountryclub.com
Del Mar Country Club | 6001 Clubhouse Drive | Rancho Santa Fe
This 18-hole course is another local favorite, and the spectacular 50,000-square-foot clubhouse has hosted many large private events. The course is verdant and rolling, dotted with a plethora of water features and obstacles. Two fully-equipped fitness centers, a Junior Olympic-size swimming pool, tennis courts, and fine dining only add to the luxury at Del Mar Country Club.
---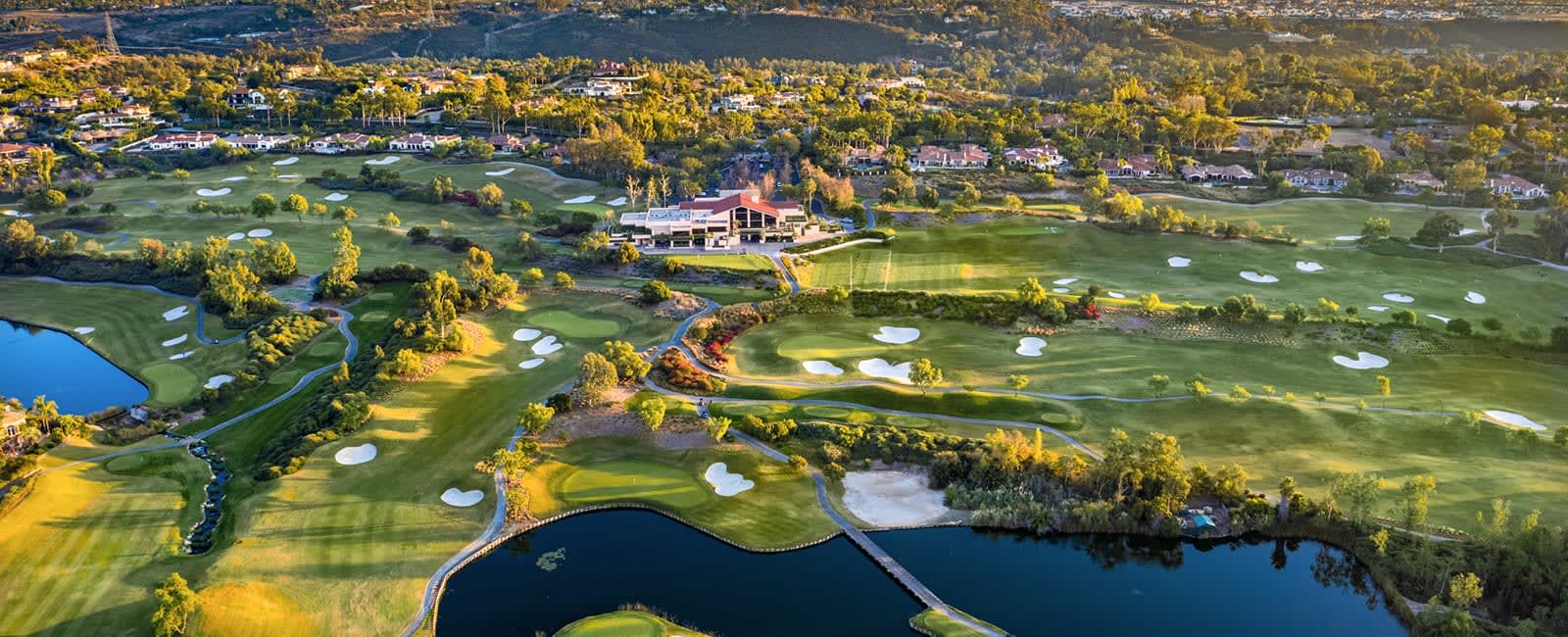 Photo Credit: thefarmsgolfclub.com
The Farms Golf Club | 8500 St. Andrews Road | Rancho Santa Fe
Built in 1984 by the dream team of golfing legends Tommy Jacobs and Pete, Perry and Alice Dye, The Farms features 240 acres of unparalleled golfing, as well as cooking classes, Bocce ball, and other amenities (though golf is the main focus here). Golfing legend Phil Mickelson, a member, called this course "one of the most challenging courses off the tee in Southern California."
---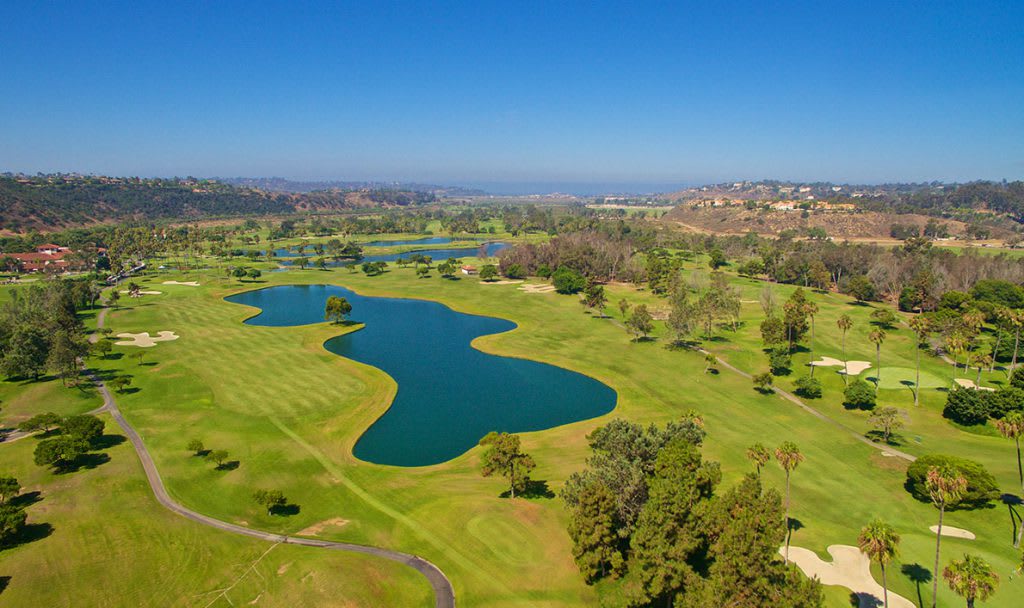 Photo Credit: bayclubs.com/fairbanksranch
Fairbanks Ranch Country Club | 15150 San Dieguito Road | Rancho Santa Fe
With a variety of amenities ranging from tennis to croquet to three stunning golf courses, Fairbanks Ranch is a longtime RSF favorite country club. It actually hosted the 1984 Olympics Equestrian events, helmed by Prince Phillip of England! The club also prides itself on its 100% home-free course, prioritizing an "abundance of water, trees, plant life and nature which make it a photographer's dream."
---

Photo Credit: lomassantafegc.com
Lomas Santa Fe Executive Golf Course | 1580 Sun Valley Road | Solana Beach
This course was crafted by the famous course designer William Bell in 1973, and also hosted the Callaway Junior Worlds. You'll find panoramic ocean views married with cool ocean breezes along the 18 hotels at Lomas Santa Fe, as well as a swimming pool, fine dining, and more.
---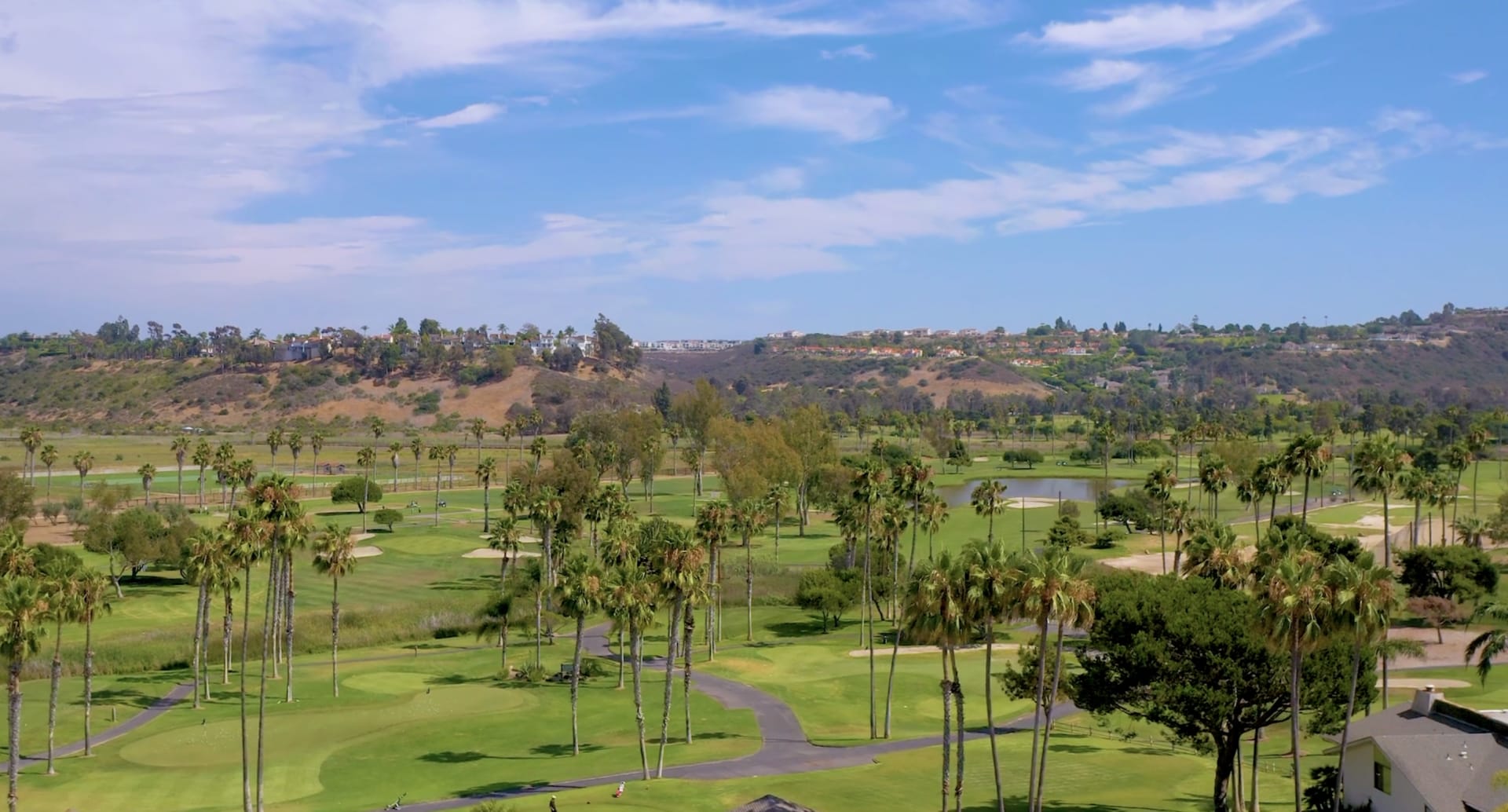 Photo Credit: Morgan Run Club & Resort
Morgan Run Club & Resort | 5690 Cancha de Golf | Rancho Santa Fe
This private club offers tennis and other racket sports, fine dining, swimming, a fitness center, spa, boutique-style lodging, and more, in addition to a 27-hole championship golf course! The golfing facility at Morgan Run also includes a driving range, putting and chipping greens, and a pro shop, as well as regular tournaments and events.
---

Photo Credit: rsfgolfclub.com
RSF Golf Club | 5827 Via de la Cumbre | Rancho Santa Fe
Open only to Covenant residents, the RSF Golf Club is the premier on-site golf club for the Covenant at Rancho Santa Fe. This course opened in 1929 and is oft-considered the centerpiece of the Rancho Santa Fe community. The 18-hole course and club have grown dramatically in recent years, but the RSF Golf Club remains an intimate, close-knit golfing destination with a world-class course and amenities.
---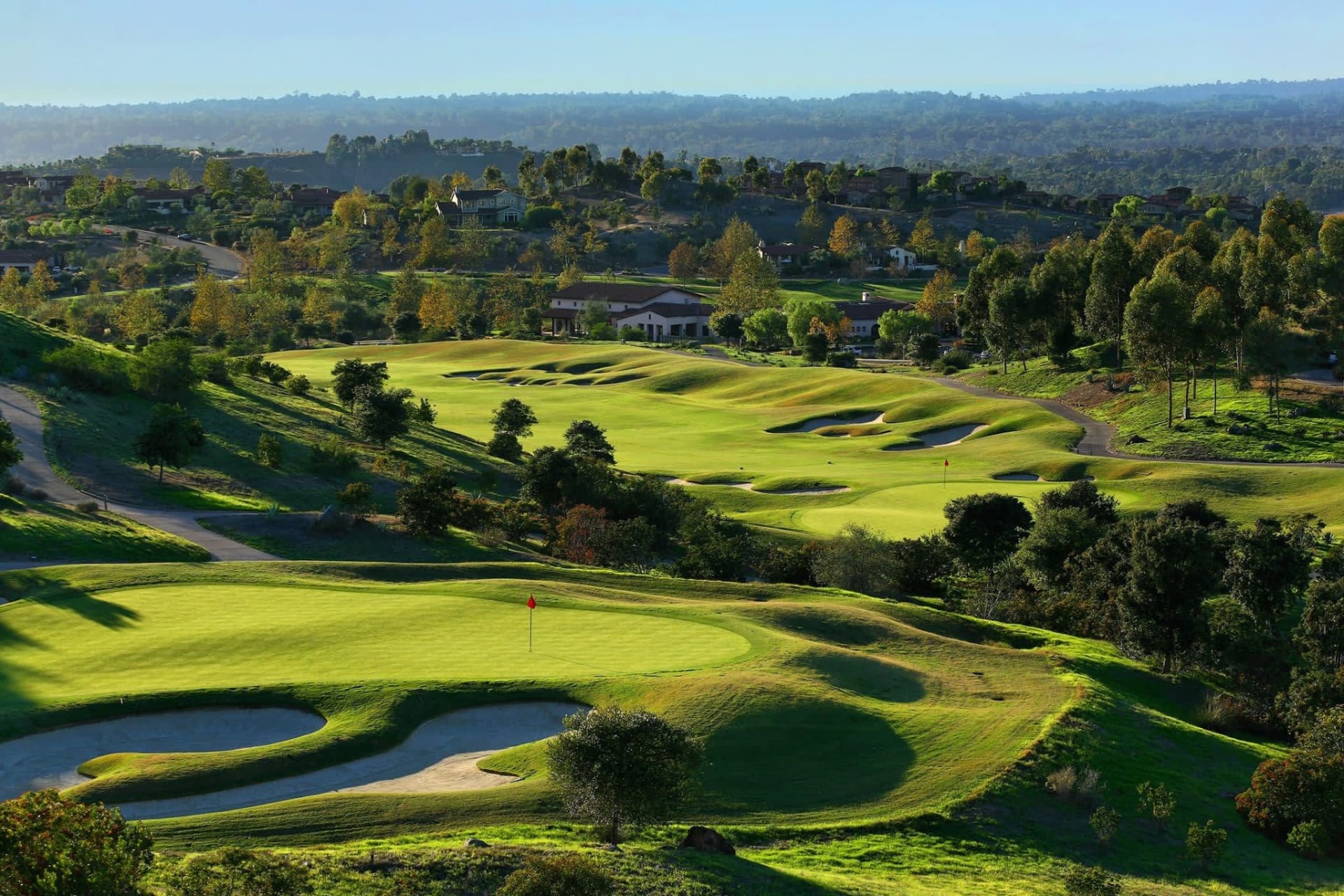 Photo Credit: thesantaluzclub.com
The Santaluz Club | 8170 Caminito Santaluz East | San Diego
This 18-hole course is tucked away in a country club and private, gated community with a variety of attractions, from a custom spa to a children's day camp - "Camp Santaluz" - as well as various fitness, dining, and social opportunities. Membership at The Santaluz Club is available to both Santaluz residents and others.
---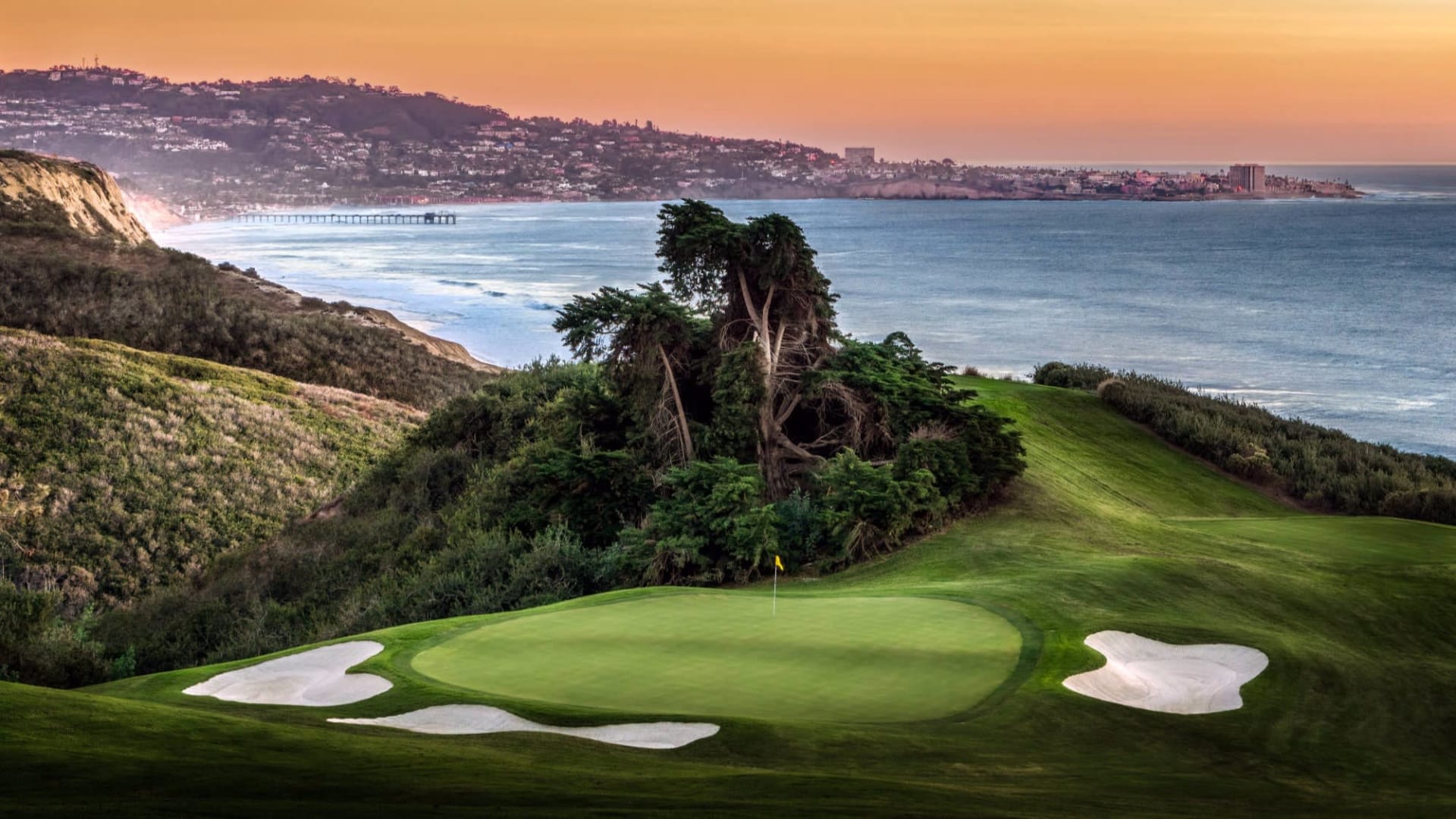 Photo Credit: torreypinesgolfcourse.com
Torrey Pines Golf Course | 11480 N. Torrey Pines Road | La Jolla
It might not be the closest to Rancho Santa Fe, but for jaw-dropping ocean views and world-class golfing, you can't beat the Torrey Pines course. This 36-hole course, owned by the city of San Diego, was constructed back in 1957, and is one of the most famous golf courses in the United States and known around the world.