Mille Fleurs is an award-winning restaurant located in the heart of the village in Rancho Santa Fe that has been honored by numerous accolades since opening in 1985, but it holds the special honor of being the only restaurant in The Ranch to be included in the Michelin Guide (@michelinguide). Recipient of Michelin's Bib Gourmand award, Mille Fleurs is legendary among locals and steeped in tradition.
Located at 6009 Paseo Delicias, the restaurant was updated in 2019 to freshen its look and its menu. You can savor a variety of fresh small plates via the casual bar menu or enjoy more extensive and refined options in the formal dining room or courtyard for relaxed al fresco dining.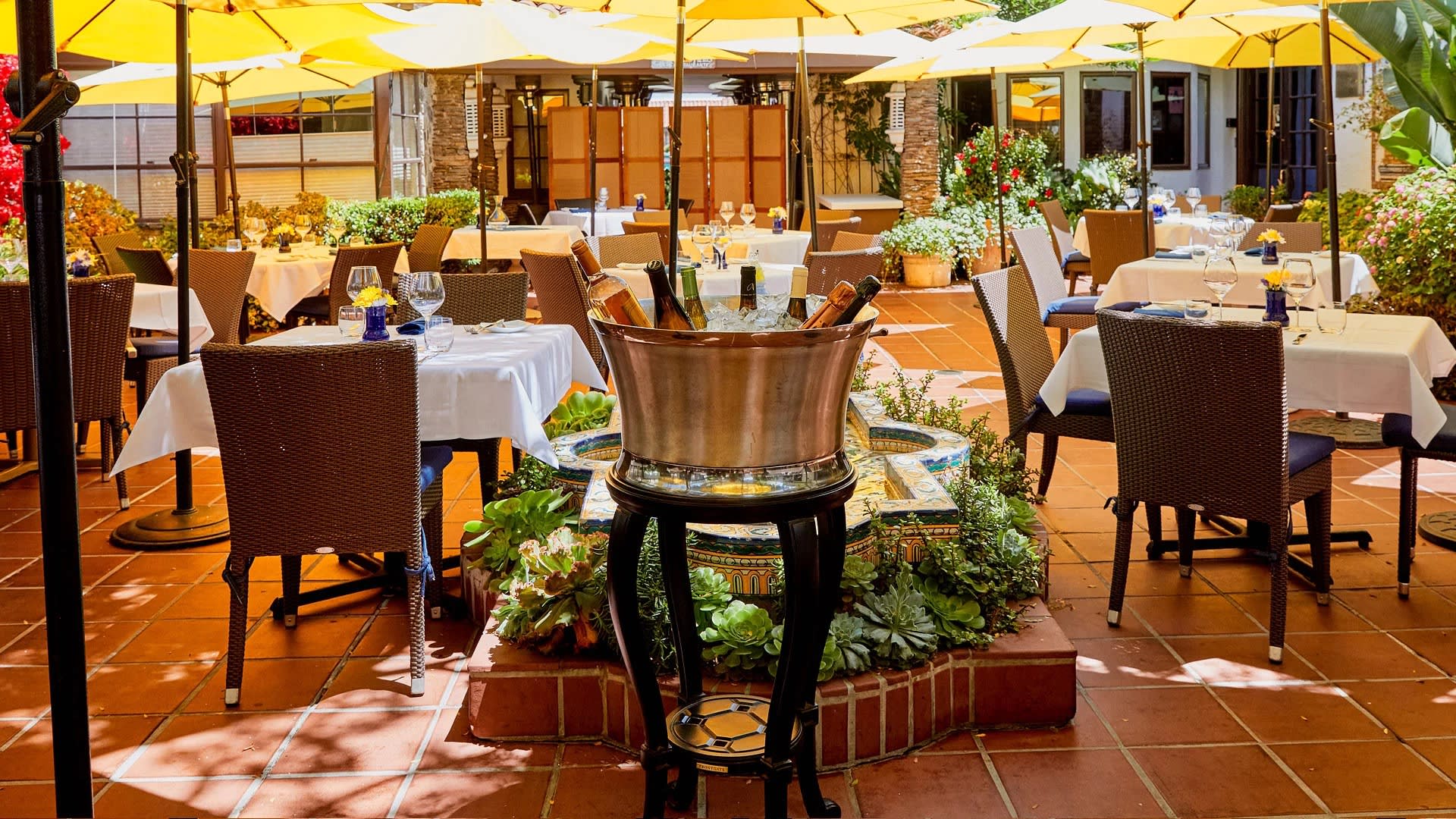 (Photo Credit: millefleurs.com)
No matter your choice, you can rest assured everything is fresh – fruits and vegetables are sourced directly from the Chino Family farm (@chinofarms), the Rancho Santa Fe staple known for supplying legendary Chefs like Wolfgang Puck. Menus change daily, which guarantees you'll always find something new to pair with a bottle from Mille Fleurs notable wine list.
If you think Mille Fleurs is a serious place reserved for only special occasions, then you've never been there when Randy Beecher is on the keys after 9:30 p.m. This place can get really fun!
Visit millefleurs.com for reservations or more information.
(Photo Credit: millefleurs.com)