During my quest to find a top restaurant to feature this month, I visited four recently opened restaurants. The competition was close, but I found a clear winner. Rare Society took the cake - or should I say the bananas foster cheesecake - when it came to quality food, stylish decor, ambiance, and excellent service. Read on to see what makes this place so special.
Rare Society opened a new location in Solana Beach in late 2021, which has quickly become a local staple for excellent dining. Operated by San Diego's Trust Restaurant Group and Chef Brad Wise, Rare Society is a tribute to the vintage upscale dining once found in steakhouses on the Las Vegas strip.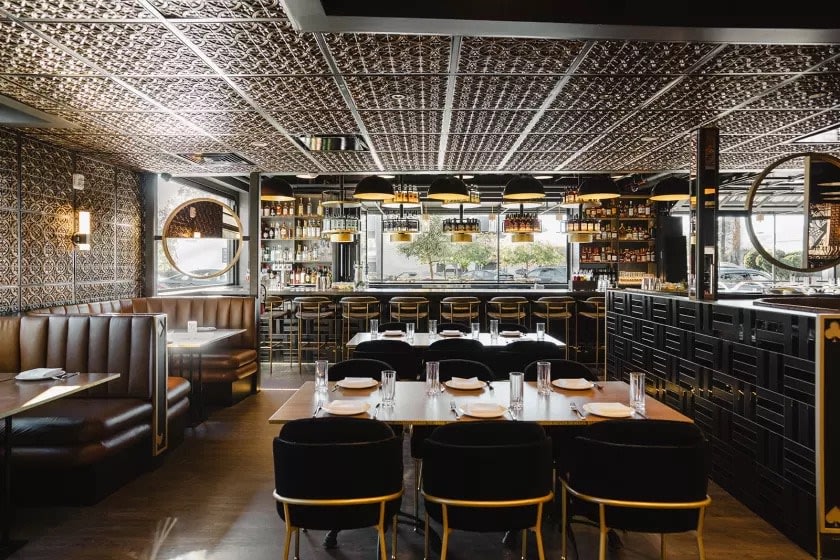 That Las Vegas feeling is encapsulated in the full-length black stone bar, tufted leather booths and gold-paneled ceiling, which invoke the lore of Rat Pack gatherings and raucous Sinatra dinner parties. At the same time, Rare Society offers a decidedly lighter coastal California atmosphere via its outdoor bar and covered patio, great for casual drinks on a warm summer night.
The restaurant's exhibition kitchen turns out premium proteins grilled over an open flame and American red oak with a menu that features dry-aged cuts of ribeye, Australian Wagyu, filet mignon, prime bullseye ribeye and bone-in New York Strip, complemented by a classic raw bar and fresh seafood towers. Rare Society's signature offering is their impressive "Boards" which feature daily Chef-curated cuts paired with house-made sauces. The Executive Board was one of my personal favorites off the menu.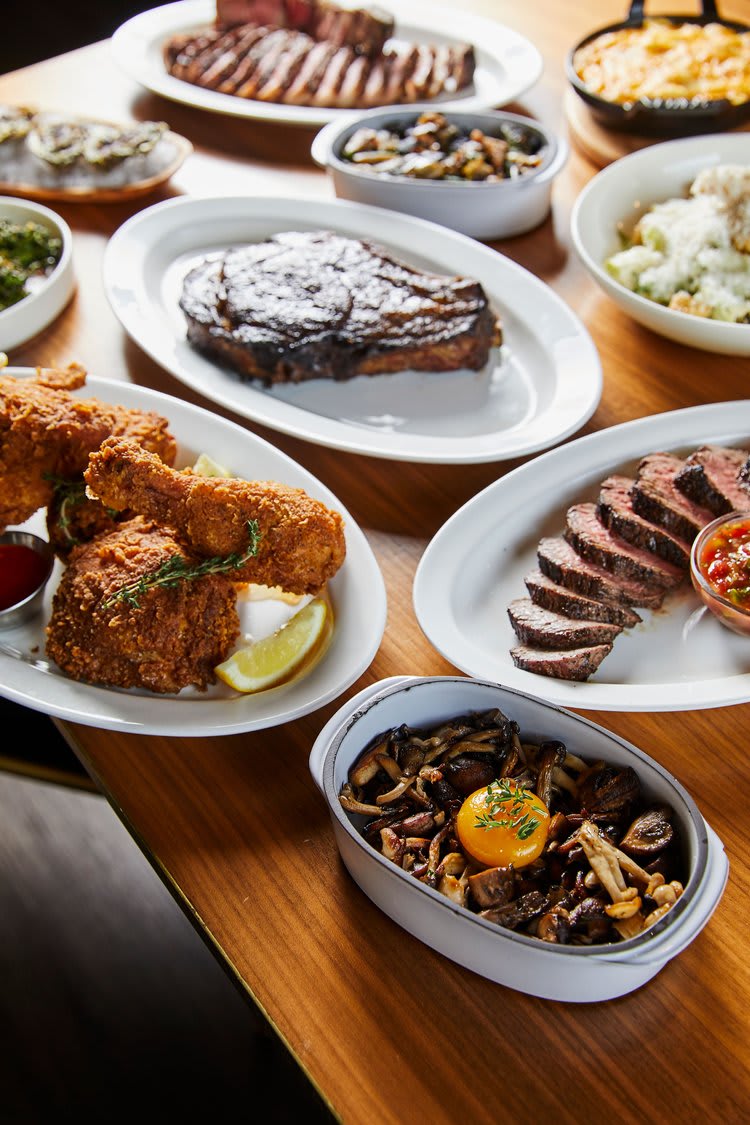 I visited Rare Society with a large group recently, and we enjoyed a full-on feast! All of the food we ordered was delicious, and everything was top-quality – including the friendly and attentive service. A few of my must-tries from the menu include the Parker house rolls smothered in truffle butter and sprinkled with sea salt, the roasted bone marrow, the Caesar salad with fried anchovies, and the butter cake that rivals my favorite from Mastro's Ocean Club.
In addition to delectable eats, don't miss the cocktail menu and extensive wine list. With wines from the West Coast, Italy, and France and unique cocktails featuring garnishes like blue cheese olives, salted pistachio, and rhubarb, there's something for everyone.
Complementing our great experience with the food and drinks was the excellent service we received from the patient server who handled our large group with grace and a smile. The staff kept the food and drinks coming and we stayed until the restaurant closed. The music was enjoyable, the crowd was lively, and we had a fun night out close to home.
Rare Society Solana Beach is located at 330 S Cedros Ave. Learn more at https://raresociety.com/solana-beach.