Century-Old Luxury Inn at Rancho Santa Fe Sells for $100 Million

In a surprising turn of events, the historic Inn at Rancho Santa Fe has undergone another change in ownership, just a year after being acquired by a luxury resort operator. The century-old property, currently undergoing a lavish $50 million renovation, was sold once more, this time for a staggering $100 million. This recent sale not only reflects The Inn's rich history and prestige but also sets a new record for the highest amount paid per room in a California hotel acquisition this year.

A Legacy of Transformation and Hollywood Legends
Originally built in 1922 by the Santa Fe Land Improvement Co., The Inn at Rancho Santa Fe has witnessed decades of transformations and welcomed Hollywood legends such as Bing Crosby and Charlie Chaplin. Over the years, the property's ownership changed hands several times, with each new owner leaving their mark on The Inn's legacy.

From Vision to Reality: The Restoration Project
Just a year ago, The Inn at Rancho Santa Fe found itself under the ownership of Steve Hermann, a developer, hotelier, and designer. Hermann's vision for the Inn was rooted in preserving its history and restoring it to its former glory. He embarked on a $50 million renovation project to transform the property into a top-tier luxury resort. However, delays and budget adjustments pushed the completion date to November.

A New Chapter: GEM Realty Capital Takes the Stage
Recently, The Inn experienced yet another shift in ownership as Chicago-based GEM Realty Capital acquired the property from Steve Hermann Hotels for an astounding $100 million. This transaction marked the third-highest hotel deal in California this year and set a remarkable record for per-room pricing, surpassing $1.2 million.

GEM Realty Capital, a Chicago based real estate investment firm with a diverse portfolio, recognized the immense potential of The Inn at Rancho Santa Fe. With investments in both private-market real estate assets and publicly traded real estate securities, GEM aims to revitalize The Inn and position it as a premier luxury destination within the region.

Collaboration and Legacy
Although Hermann is no longer the owner, his dedication to The Inn's restoration continues through his collaboration with GEM Realty Capital to oversee the completion of the ongoing renovation. The Inn's distinctive design elements and signature style, developed under Hermann's stewardship, will persist as part of its enduring legacy.

A Reflection of Market Trends
The recent sale of The Inn at Rancho Santa Fe reflects the growing interest in high-end hospitality properties, despite economic uncertainties. The current landscape of rising costs and market fluctuations may have influenced Hermann's decision to sell, as experts speculate that factors like renovation expenses and financial pressures could have played a role.

A New Chapter Begins
The story of The Inn at Rancho Santa Fe, with its rich history and successive transformations, continues to unfold as it enters a new chapter under the ownership of GEM Realty Capital. This iconic century-old property remains a testament to the enduring allure of luxury hospitality and the dedication of individuals who strive to preserve its legacy for future generations.
Lilian's is the new Morada
Exciting news for locals! The Inn at Rancho Santa Fe has recently launched a new social media campaign for Lilian's restaurant, which will be replacing the former Morada. Set to open in Fall 2023, Lilian's is already generating buzz with its promise to serve fresh-catch fish, grass-fed meats, and seasonal ingredients. As a local and regular patron of The Inn, my anticipation only grows knowing the industry leaders Clique Hospitality — renowned for their exceptional service across premier venues in Las Vegas, Chicago, and San Diego - are orchestrating the revival. ⁠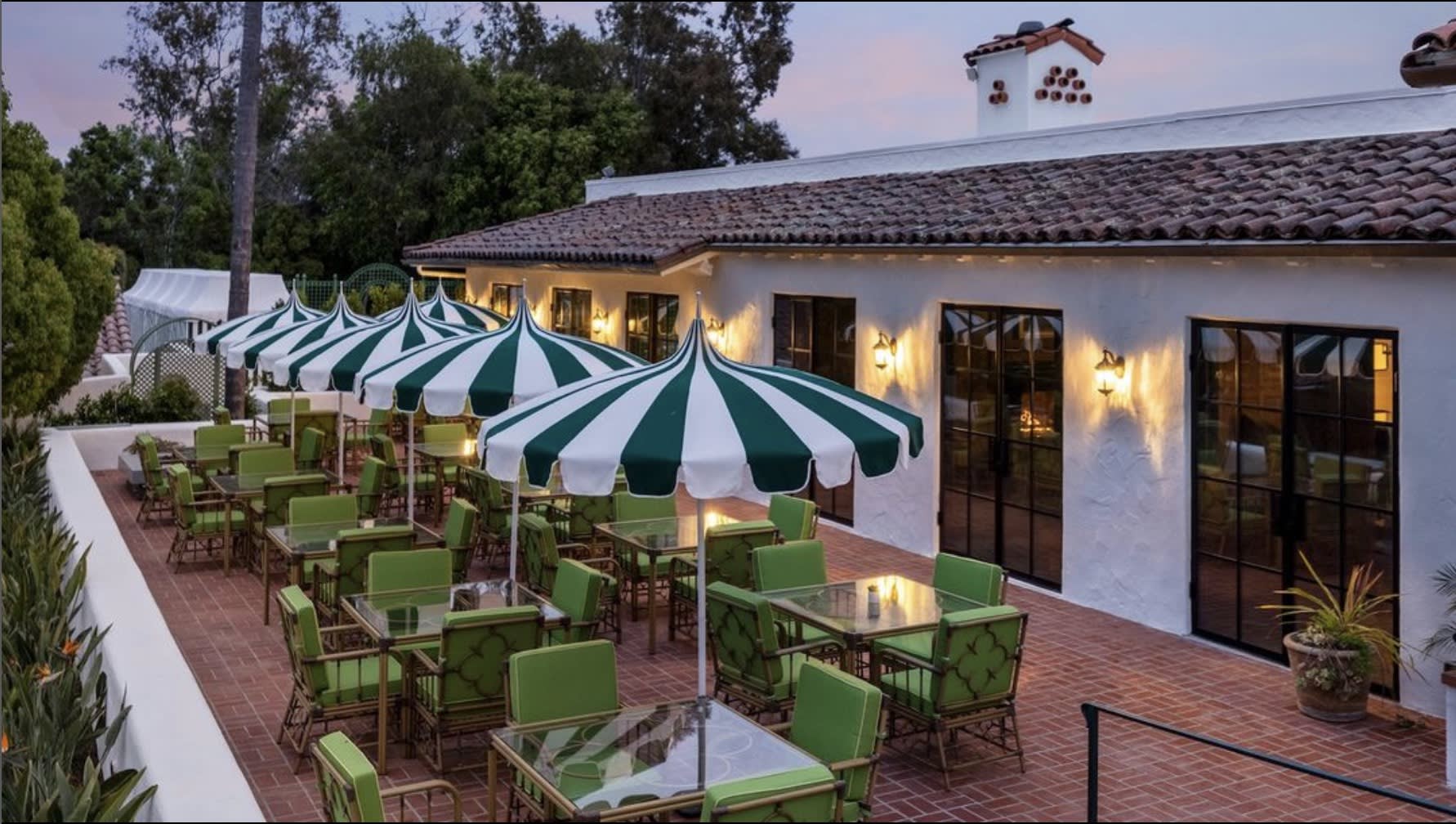 Be sure to subscribe to my monthly newsletter for more updates!
Photo Credits: The Inn at Rancho Santa Fe